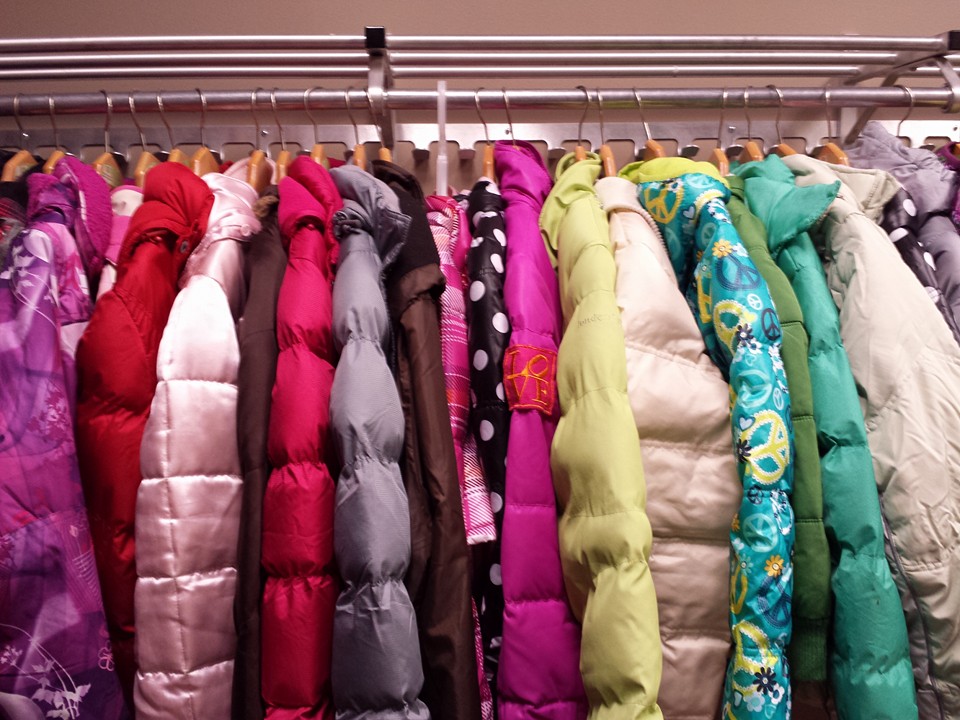 Mark your calendars!

The annual Coats for Kids distribution has been scheduled for October 8, 2022 @ St. Lukes Methodist Church in Frederic from 8 – 11am.
SPONSOR A CHILD
Now is a great time to sponsor a child, if would like to donate NEW winter outerwear, we now have an option for you to purchase directly from our Coats for Kids Amazon Wishlist! By choosing this option, your funds are directly impacting the life of a child. Coats for Kids Amazon Wishlist
T-SHIRTS AND TOTE BAGS
OMJ Designs has generously partnered with us before their big international move and has donated ALL t-shirts and tote bags, so 100% of the profits will go directly to Coats for Kids. If you're interested in purchasing a Coats for Kids t-shirt or tote bag, let us know via email. We can coordinate shipping or local delivery options.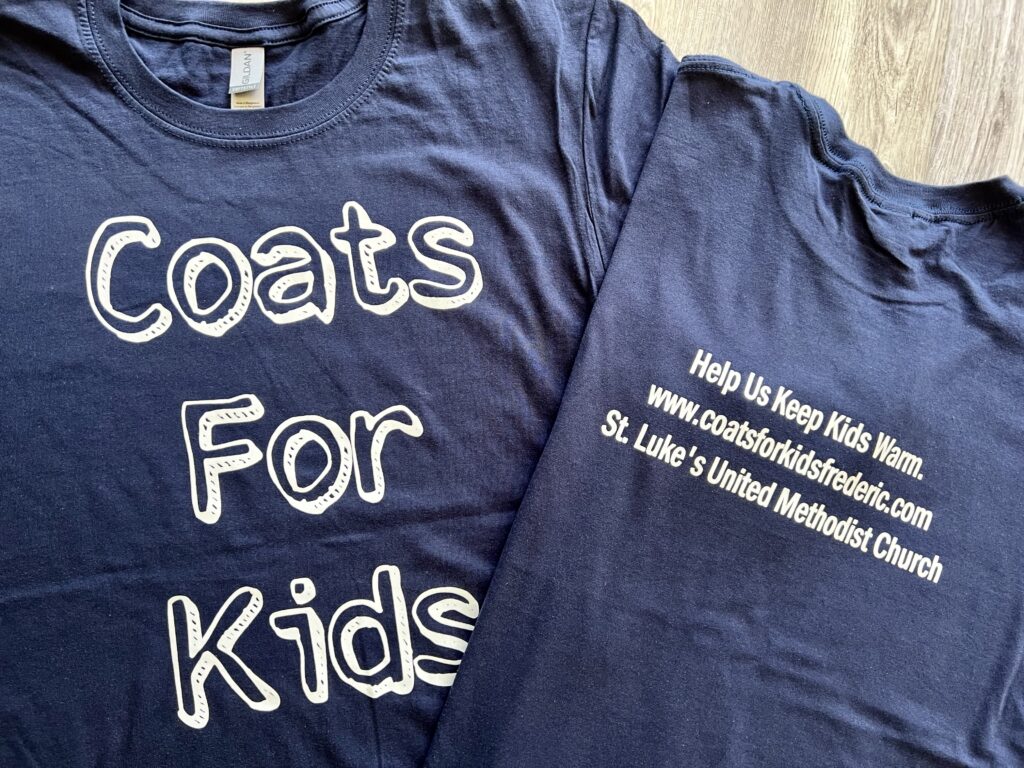 DONATE
We also have a donation box conveniently located in the entrance of St. Luke's Methodist Church in Frederic, Wisconsin for gently used ages 0-18 winter coats, boots, snow pants, mittens/gloves and hats. If you prefer to donate a personal check, please drop it off at St. Luke's Methodist Church in Frederic and write it out to: St. Luke's Methodist – Coats for Kids (and/or write for Coats for Kids in the memo)
THANK YOU FOR YOUR CONTINUED SUPPORT!
The date for the Coats for Kids giveaway event will be posted in summer. Check back or on social media for the date.
2022 Event Details

Sat. Oct 8, 2022

8-11 am
 
St. Lukes Methodist Church 
Frederic, Wisconsin 

No cost. No registration.
First come, first served.

Our winter outerwear giveaway is for anyone in financial hardship.
Coats, snow pants, boots, hats, gloves and mittens. All ages and sizes!
Come early for the best selection.
We'll let a few families in to shop at a time. 
A volunteer will help you find what you need.

Contact us for questions.