SPONSOR A CHILD
Now is a great time to sponsor a child, if would like to donate NEW winter outerwear, we now have an option for you to purchase directly from our Coats for Kids Amazon Wishlist! By choosing this option, your funds are directly impacting the life of a child. Coats for Kids Amazon Wishlist
T-SHIRTS AND TOTE BAGS
OMJ Designs has generously partnered with us before their big international move and has donated ALL t-shirts and tote bags, so 100% of the profits will go directly to Coats for Kids. If you're interested in purchasing a Coats for Kids t-shirt or tote bag, let us know via email. We can coordinate shipping or local delivery options.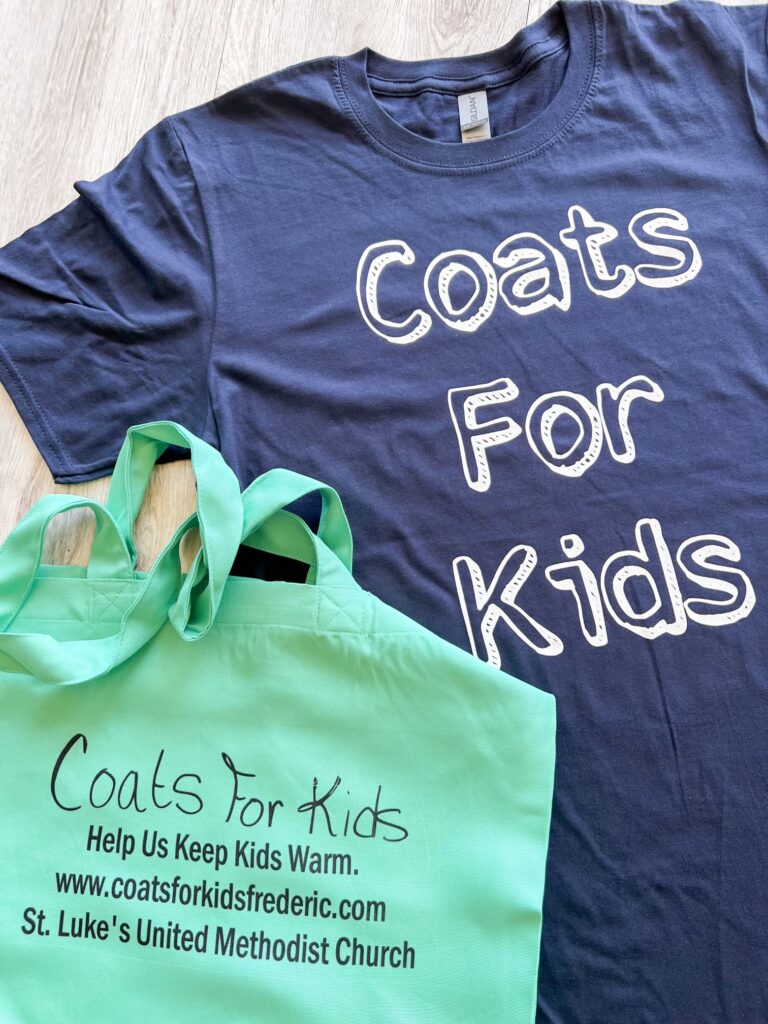 Our Sponsors
A huge thank you to our supporters :
St. Luke's United Methodist Church in Frederic, WI
New Hope Lutheran Church in Grantsburg, WI
OMJ Designs
Snow Neighbors Of West Sweden (S.N.O.W.S)
Angel Hands Thrift Shop
Polk Burnett Operation Round Up Grant
If you're interesting in supporting us, there are many ways to do so. Information is on our blog or please reach out!